GRC Summit 2020: Performing with IntegrityTM
November 16-18, 2020 |
3
Days •
30+
Speakers •
50+
Sessions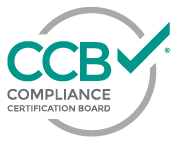 "The Compliance Certification Board (CCB)® has approved this event for up to 13.5 live CCB CEUs based on a 50-minute hour. Continuing Education Units are awarded based on individual attendance records. Granting of prior approval in no way constitutes endorsement by CCB of this event content or of the event sponsor."
About Summit:
The GRC Summit hosted by MetricStream, the largest independent market leader in enterprise and cloud software solutions for GRC, is the most influential gathering of governance, risk, compliance, audit, and IT GRC professionals from across the world.
Hosted bi-annually, the summit this year will be conducted virtually featuring keynotes from prominent global leaders along with discussions, case studies, and deep-dive workshops from domain experts, practitioners, and independent analysts. Our recent virtual GRC Summit held in May had over 1,900 delegates from over 1,400 organizations.
Here are 8 reasons why you must not miss the GRC Summit 2020:
Stay Up-to-Date with the Latest Trends in GRC
Hear from Global Thought Leaders
Learn through GRC Case Studies from Industry Leaders and Experts
Stay Ahead of the Latest Compliance Requirements
Join the Best in the Industry
Discover more about MetricStream's GRC Platform
Participate in Deep-Dive Workshops
Gain More Value as a Team
Speakers:
Philippe Vollot, Chief Compliance Officer and Member of the Executive Board, Danske Bank
Bruce Dahlgren, Chief Executive Officer, MetricStream
Nancy J. Luquette, Executive Vice President - Chief Risk Officer, S&P Global
Daniel Gysel, Chief Compliance Officer - Zurich Switzerland, Zurich Insurance Company Ltd.
Klaus Moosmayer, Member of the Executive Committee and Chief Ethics, Risk and Compliance Officer, Novartis
Olivera Zatezalo, Chief Security Officer, Huawei Canada
Judith O Akinosho, Chief Compliance Officer, S&P Global Platts
Eileen Fahey, Chief Risk Officer, Fitch Group
Gavin A. Grounds, Executive Director, Information Risk Management & Cyber Security Strategy, Verizon
Edgar Biro, Senior Operational Risk Manager, Central Bank of Luxembourg
Alfonso Ayuso, Head of Regulation and Public Policy, Banco Sabadell
Piyush Kumar Chowhan, Chief Information Officer, Lulu Group International
Charles Forde, Group Head - Operational Risk, Allied Irish Banks, plc.
Hernan Huwyler, Head of Supplier Due Diligence Compliance Strategy and Procurement Center of Excellence, Danske Bank
Alessandro De Felice, Chief Risk Officer, Prysmian Group
Gaurav Kapoor, Chief Operating Officer, MetricStream
Elisabet Escayola i Maranges, Head of Compliance, Bank Degroof Petercam Spain
Pedro Pinto Coelho, Chairman and Chief Executive Officer, Banco BNI Europa
Jean Goetzinger, Head of Risk Prevention and Compliance Department, CISO, Banque centrale du Luxembourg
Nicola Galtieri, Head of Compliance, Boehringer Ingelheim Italia
Massimo Buonomo, Global Expert, United Nations Alliance of Civilizations
Jordan Rosenfeld, Global Chief Compliance Officer, Mercer
Andreas Diggelmann, Chief Technology Officer, MetricStream
Heidi Mosbek, Head of Group Compliance Strategy & Enablement, Zurich Insurance Company Ltd
Pedro de Sousa Avelino, Chief Technology and Operations Officer, NN Group
Sven Hirsekorn, Chief Audit Executive, HHLA Hamburger Hafen and Logistik AG
Rajal Vaidya, Chief Risk Officer, Corporate and Investment Bank and Absa Regional Operations, Absa Bank Ltd.
Nico van der Merwe, Executive Officer - ERM, Capricorn Group
Thomas Berngruber, Director - Head of Data Analytics and Development, Jyske Bank
Peter Funck, Head of Risk and Control, Trafikverket
Join us online to participate and hear from global GRC experts
Please fill mandatory fields *
Dear User, Thanks for your info. Our customer representative will contact you shortly.
An Error Occured while processing your data. Please try filling the form using your Corporate Email Id