Certificate of Origin-6
Certify the origin of products using the Department of Commerce - NOAA - Fisheries form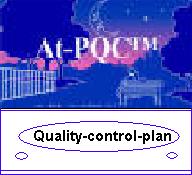 Provider:
Quality-Control-Plan
Shipping:
Available for download - Link will be provided in My ComplianceOnline section
Price: $9.00
Product Details
The information requested on this form is necessary to substantiate the origin and method of harvest of tuna and certain other fish products as required by 50 CFR Part 216.24(f).
The information submitted on the form will be used to determine whether or not the listed shipment will be allowed entry into the United States .
The information provided will be treated as confidential in accordance with NOAA Administrative Order 216-100.
It contains information on:
Customs Entry Identification.
Exporter.
Importer.
Description of Fish.
Dolphin Safe Status.
Importer/Processor Endorsement.
Product Reviews
This product hasn't received any reviews yet. Be the first to review this product! Write review