GENERALIZED METHOD FOR DETERMINING THE PIPE FRICTION LOSS OF FLOWING PULP SUSPENSIONS
Friction, Pulp, Piping, Suspended solids, Flow, Consistency, Pumping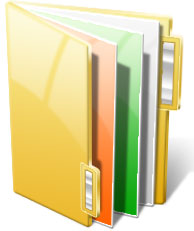 Provider:
TAPPI
Shipping:
Available for download - Link will be provided in My ComplianceOnline section
Price: $35.00
Product Details
The purpose of this Technical Information Paper (TIP) is to provide up-to-date correlations for basic pipe friction data obtained from laboratory flow loops and pulp mill piping systems and to propose a method estimating pipe friction over a wide range of low rates.
This method has resulted from a view of published data, design correlations, and procedures for obtaining the pipe friction loss as explained in TAPPI TIP 0410-12 "Pipe Friction Pressure Loss of Pulp Suspensions – Literature Review and Evaluation of Data and Design Methods" ( 1 ). The approximate consistency range is 2% to 6% oven dried.
This TIP presents specific correlation equations in the "Equations and data" section for the region before the maximum in the friction loss curve and presents a method for calculating realistic but conservative values of the pipe friction component over other ranges of flow rate.
It Provides information on:
Scope.
Content.
Keywords.
It Benefits:
Engineer.
Laboratory Personal.
Analyst.
Researchers.
Product Reviews
This product hasn't received any reviews yet. Be the first to review this product! Write review