INTERNAL TEARING RESISTANCE OF PAPER (ELMENDORF-TYPE METHOD)
Paper, Tear strength, Tensile properties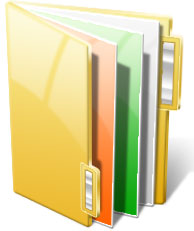 Provider:
TAPPI
Price: $49.00
Product Details
This method measures the force perpendicular to the plane of the paper required to tear multiple plies through a specified distance after the tear has been started using an Elmendorf-type tearing tester. The measured results can be used to calculate the approximate tearing resistance of a single sheet. It is not suitable for single-ply tear testing; a separate method for single-ply tear will be available.
For highly directional boards and papers, prepare specimens according to T 496 "Specimen Preparation for Cross Directional Internal Tearing Resistance for Paper, Paperboard and Related Materials."
For edge-tear resistance see TAPPI T 470 "Edge Tearing Resistance of Paper (Finch Method)."
Caution is recommended in interpreting results from weakly bonded sheets, especially those containing lightly refined long-fibered chemical pulps. The low rate of tear when multiple plies are torn simultaneously may produce erroneously high results. See reference 15.
Product Reviews
This product hasn't received any reviews yet. Be the first to review this product! Write review