ISO/IEC 27000 Checklist Kit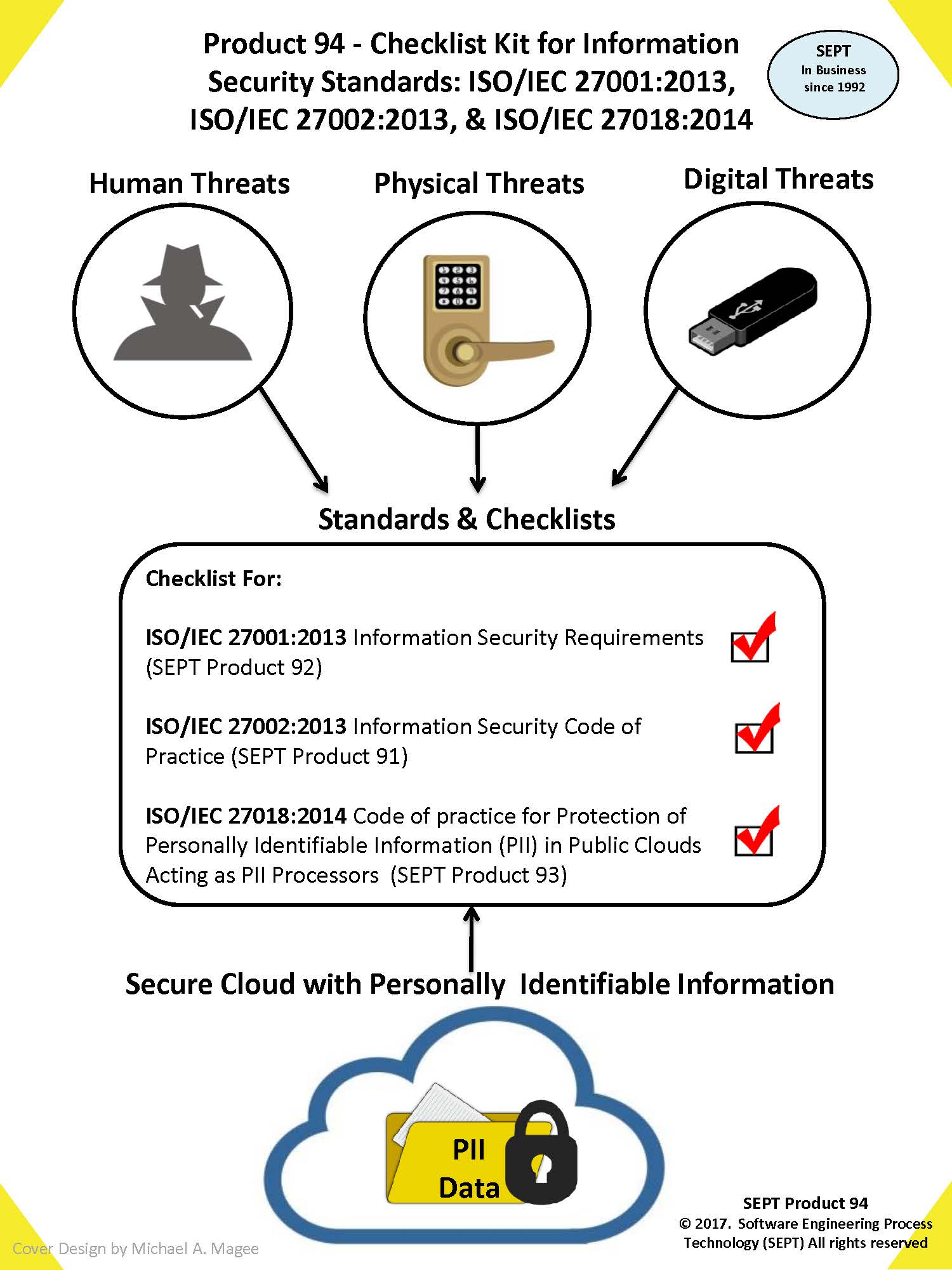 Abstract:
Available
Author:
Andy Coster CCP and John Neorr
Cover:
Available
Format:
Word® (To save money,
click here
for our PDF version)
Language:
English
Page count:
800+
Provider:
SEPT
Shipping:
Available for download - Link will be provided in My ComplianceOnline section
Price: $500.00
Product Details
Overview of the base standard ISO/IEC 27018:2014
SEPT has packaged 3 of the key ISO/IEC 27000key checklists together in a kit. This is an opportunity for those firms getting certified to ISO/ IEC 270xx that need all the checklists to buy a package at a reduced cost. The kit is available in either PDF or Word Format - the latter format allowing you to easily tailor the documents to your specific organization and/or project needs.
The kit comes with 32 hours of free consultation from experts that have firsthand knowledge of the underlying standards and processes to which the documents refer. This offer is valid for 60 days after purchase of the product. Specific SEPT checklist products (documents) included in this kit are:
Note: "International Standards (ISO) define the best of practices for Medical Device and Software firms in producing a quality product. This checklist that SEPT produces will ensure that all of the best of practices are adhered to."