Laboratory Procedure for Determining Hydroxide and Carbonate in KOH
Procedure for determining carbonate and hydroxide in KOH solution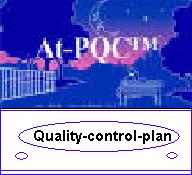 Provider:
Quality-Control-Plan
Shipping:
Available for download - Link will be provided in My ComplianceOnline section
Price: $67.00
Product Details
Procedure for determining carbonate and hydroxide in KOH solution.
This procedure is used to test KOH samples from production and 45% KOH samples from barrels as a receiving/inspection (R&I) operation.
The percent hydroxide concentration and carbonate content of potassium hydroxide and sodium hydroxide solutions can be determined by titrating a solution sample with standard acid.
The procedure should be repeated to ensure there are 2 samples tested from each sample bottle of production KOH turned into the chemistry lab.
Special care must be taken in sampling to obtain a representative sample and to avoid absorption of water and carbon dioxide.
It Provides information on:
Purpose of Process
Equipment
Materials
Preparations
Safety Requirements
Operator Responsibilities
Process Controls
Workmanship