Machine Shop Kit
Machine Shop Kit - system for commercial business machine shop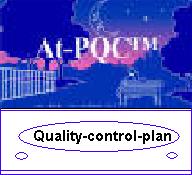 Provider:
Quality-Control-Plan
Shipping:
Available for download - Link will be provided in My ComplianceOnline section
Price: $157.00
Product Details
Machine Shop Kit - system for commercial business machine shop
Metrology - These procedures comply with the requirements of MIL - STD -45662. Measuring instruments are calibrated, at a temperature of 55°F to 95°F and 5% to 95% relative humidity, in the QC office, engineering office, production area, or laboratory.
Machine Shop Quality Manual- Establish and maintain a quality program to assure compliance with the requirements of the contract.
This Purchasing Manual describes the general policies of the Company. The instructions contained herein are intended to provide guidance to all personnel involved in the activities of purchasing or personnel who make purchasing decisions.
It is a policy of the Company to perform all activities in a manner that reflects a total commitment to quality.
To establish the minimum requirements for supplier Quality Systems necessary to ensure that materials, parts, components, and services meet the requirements of the Contract.
It Provides information on:
Metrology Recall Card.
Certificate of Compliance.
Machine Shop Quality Manual.
Purchase Order.
Supplier Approval Procedure Approved Supplier List.
Routing Ticket.
Shelf Life Expiration Log.
Supplier Quality Requirements
Product Reviews
This product hasn't received any reviews yet. Be the first to review this product! Write review