Metrics based Improvement Procedure
Defines suitable metrics for use in improvement projects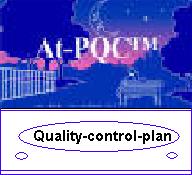 Provider:
Quality-Control-Plan
Shipping:
Available for download - Link will be provided in My ComplianceOnline section
Price: $57.00
Product Details
Defines suitable metrics for use in improvement projects
The act or process of quantitatively comparing results to requirements to arrive at a quantitative estimate of performance.
Trend and control charts accumulate data over time so they are more than a snapshot of events but they are still not data that meets the attributes of a metric.
The chart has value because it identifies the <few> from the <many> but it is not a metric by itself unless it is tied to an objective.
It Provides information on:
Continuous Improvement Metrics
Objectives.
Overview.
Tools.
Attributes of Metric.
Product Reviews
This product hasn't received any reviews yet. Be the first to review this product! Write review