MIL-Q-9858A Manual and Survey Kit
MIL-Q-9858A Starter Kit - Manual and System Survey Kit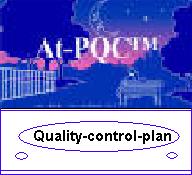 Provider:
Quality-Control-Plan
Shipping:
Available for download - Link will be provided in My ComplianceOnline section
Price: $147.00
Product Details
MIL-Q-9858A Starter Kit - Manual and System Survey Kit
The highest standards of quality in all products and services, and a dedication to the principle of maintaining the highest levels of quality and integrity in communicating with people inside and outside of (Your Co).
This quality program was developed in consonance with all (Your Co) administrative and technical processes and applies to supplies and services produced at (Your Co) or at any other source to the extent necessary to assure conformance to contractual requirements.
The Quality Group is responsible for preparing and delivering contractually required quality reports, the terms and conditions for these dependent upon the contracts involved.
Examine and derive requirements from the Compliance Matrix , (Your #), that relate to the work being planned para 1.3 (1.0).
The purpose of this training is to:
1. MIL-Q-9858 Quality Program Policies and Procedures:
ORGANIZATION
Quality Responsibility and Authority
Review of the Quality Program
Initial Quality Planning
Work Instructions
Costs Related to Quality
FACILITIES AND STANDARDS
Drawings, Documentation and Changes
Change Control
Design Review Participation
Materials and Materials Control
Production Processing and Fabrication
Statistical Quality Control and Analysis
Government Property.
2. SUPPLY SURVEY:
Scope
Applicable Documents
Requirements
Product Reviews
This product hasn't received any reviews yet. Be the first to review this product! Write review