Nonconformance Disposition Procedure
Nonconformance disposition procedure for controlling discrepant materials and processes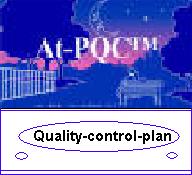 Provider:
Quality-Control-Plan
Shipping:
Available for download - Link will be provided in My ComplianceOnline section
Price: $77.00
Product Details
These policies and procedures define the actions taken, and the documentation used when suspect material is detected in supplies produced for or manufactured by (Your Co).
Applicability of this product:
The following documents will serve as guidelines. This document will take precedence should a conflict arise concerning Material Review Procedure.
MIL-Q-9858-Quality Program Requirements.
MIL-I-45208-Quality System Requirements.
ANSI Z1.4-Inspection by Attributes.
ANSI Z1.9-Inspection by Variables.
(Your #)-Product Assurance Program Plan.
(Your #)-Quality Program.
(Your #)-Configuration Management Policies and Procedures.
Who will benefit:
Quality managers
Compliance managers
Regulatory professionals
Documentation department personnel
Quality System professionals
Quality Analyst & executives
Technical Quality Auditor
Quality Control / Assurance - Controller
Product Reviews
This product hasn't received any reviews yet. Be the first to review this product! Write review