PH AND ELECTRICAL CONDUCTIVITY OF HOT WATER EXTRACTS OF PULP, PAPER, AND PAPERBOARD
pH, Electrical conductivity, Hot water extracts, Pulp, Paper, Paperboard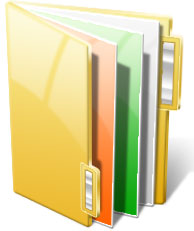 Provider:
TAPPI
Price: $35.00
Product Details
Procedure provides for the extraction of pulp, paper, and paperboard samples using boiling reagent water.
Followed by determination of the ph and conductivity of the extract.
pH measurement of the extract indicates presence of either acidic or basic ions which could contribute to potential degradation of the cellulose in the end product.
Conductivity measurement indicates the level of residual ionic impurities in pulp.
Shows effectiveness of washing in the pulp manufacturing process and identifies the suitability of pulp for use in electrical and antitarnish product applications.
Extract conductivity of highly purified (high alpha) pulps increases on Aging from the time of manufacture.
It Provides information on:
Scope.
Significance.
Content.
Keywords.
It benefits:
Laboratory Personal.
Researchers.
Analyst.
Product Reviews
This product hasn't received any reviews yet. Be the first to review this product! Write review