Property Control
Property control procedure to enable storage and auditing of Customer property - includes forms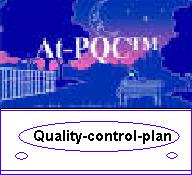 Provider:
Quality-Control-Plan
Shipping:
Available for download - Link will be provided in My ComplianceOnline section
Price: $97.00
Product Details
To prescribe the minimum procedures for the control of Customer/Government Property according to the regulations outlined in the Federal Acquisition Regulation, Part 45.
his procedure shall cover all Customer/Government Owned Equipment furnished to or acquired for use on Customer/Government contracts.
This product includes –
Customer/Government Property Records.

Records Of Misdirected Shipments.
Documentation.
Postings To Property Records.

Material Requisition/Issue.
Utilization.
Physical Inventories.
Disposition.
Subcontract Control.
Reports.
Precious Metals, Explosive Compounds.
Requesting And/Or Acquiring Customer/Government Furnished Property.
Hazardous Waste Management.
Workmanship.
Who Will Benefit:
Regulatory Affairs
Quality Assurance/Control
Plant Management
Auditing
Quality Systems Management
Documentation Management
VPs, Directors and Heads of: Quality Assurance, Compliance, Validation & Regulatory Affairs