RECOMMENDED TEST PROCEDURE FOR BLACK LIQUOR EVAPORATORS
Concentrators, Evaporators, Black liquors, Heat transfer, Heat transfer coefficient, Testing, Troubleshooting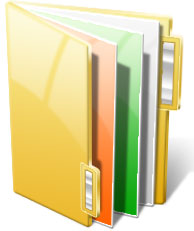 Provider:
TAPPI
Shipping:
Available for download - Link will be provided in My ComplianceOnline section
Price: $35.00
Product Details
Procedures used to measure the performance of black liquor evaporators and concentrators have frequently produced inconsistent and confusing results.
This Technical Information Paper (TIP ) establishes recommended test requirements for an accurate evaluation of black liquor evaporators . The evaluations discussed are for maximum rate evaluation, performance evaluation, and troubleshooting.
Evaporation rate or solids throughput are the most suitable measurement methods for specifying this work.
Evaluations to establish evaporator production capability or compliance with vendor guarantees require a high degree of accuracy. Higher accuracy performance data yields a more accurate evaluation.
It Provides information on:
System requirements for production rate evaluation
System flow diagram
Laboratory analysis
Heat and material balance
Performance evaluation
Condensate quality
Troubleshooting
It Benefits:
Engineer.
Compliance Manager.
Quality Manager.
Maintenance Manager.
Chemist.
Laboratory Personal.
System Analyst.
Researchers.
Product Reviews
This product hasn't received any reviews yet. Be the first to review this product! Write review