Superfactory Excellence Program - Capital Budgeting
Slide presentation on Capital Budgeting (60 slides)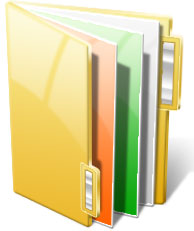 Provider:
Superfactory
Shipping:
Available for download - Link will be provided in My ComplianceOnline section
Price: $40.00
Product Details
Capital budgeting tends to fall into two broad categories . . .
Screening decisions. Does a proposed project meet some present standard of acceptance?
Preference decisions. Selecting from among several competing courses of action.
It Provides information on:
Typical Capital Budgeting Decisions.
Time Value of Money.
Typical Cash Outflows.
Recovery of the Original Investment.
Choosing a Discount Rate.
The Net Present Value Method.
It Benefits:
Manufacturer.
Capital Manager.
Financial Manager.
Quality Manager.
Sales Manager.
Product Reviews
This product hasn't received any reviews yet. Be the first to review this product! Write review