Superfactory Excellence Program - E-Commerce
Slide presentation on E-Commerce (40 slides)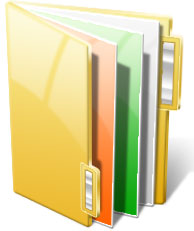 Provider:
Superfactory
Shipping:
Available for download - Link will be provided in My ComplianceOnline section
Price: $40.00
Product Details
"Electronic transmission of buyer/seller transactions & related info between individuals and/or businesses".
Extensive databases of supplier information, and ability to rapidly transfer specifications to vendors reduces time and costs.
It Provides information on:
What is E-Commerce?
Types of E-Commerce.
Impact of E-Commerce on Competitive Markets.
Essential E-Commerce Processes.
B2C E-Commerce.
B2B E-Commerce.
Integrating with Traditional Commerce.
Security Issues.
Benefits & Limitations.
It Benefits :
Compliance Manager.
System Analyst.
Marketing Manager.
Product Reviews
This product hasn't received any reviews yet. Be the first to review this product! Write review