Superfactory Excellence Program - Job Design
Slide presentation on Job Design, Work Measurement, and Labor Standards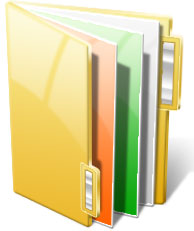 Provider:
Superfactory
Shipping:
Available for download - Link will be provided in My ComplianceOnline section
Price: $40.00
Product Details
Specifying the tasks that make up a job for an individual or group .
Originally intended to examine effects of lighting on productivity.
Scientific management proposed that physical conditions affect productivity.
Examined effects of group piecework pay system on productivity.
It Provides information on:
Job Design.

Job specialization.
Job expansion.
Psychological components.
Self-directed teams.
Motivation and incentive systems.
Ergonomics and work methods.

Work Measurement.

Time Studies.
Work Sampling.

Labor Standards.
It Benefits:
Operating Manager.
Human Resource Manager.
Supervisor.
Product Reviews
This product hasn't received any reviews yet. Be the first to review this product! Write review