THE EDGE CRUSH TEST (ECT): ITS RELATIONSHIP TO BOX COMPRESSION AND ITS DERIVATION FROM CONTAINERBOARD EDGE STIFFNESS
Edge crush tests, Liners, Corrugating medium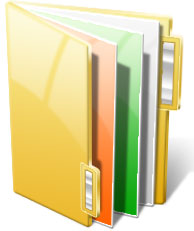 Provider:
TAPPI
Shipping:
Available for download - Link will be provided in My ComplianceOnline section
Price: $35.00
Product Details
The edges crush test (ECT) using a short column specimen is an important test for the box maker.
Procedures for making the test are discussed in TAPPI T 811 "Edgewise Compressive Strength of Corrugated Fiberboard (Short Column Test)." For accurate and reproducible results these procedures should be followed in detail.
This reduces chatter of the corrugated board as it is being cut. Knife cutters (single knife with guides or twin knife models) are also allowed in T 811. Single bevel knife blades are necessary in these cutters.
The test specimen should have its edges reinforced with paraffin to prevent edge failures per T 811.
It Provides information on:
Scope.
Safety Precaution.
Content.
Keywords.
It Benefits:
Researchers.
Laboratory Personal.
Analyst.
Product Reviews
This product hasn't received any reviews yet. Be the first to review this product! Write review