Charity Ogunsanya
90 Min
This webinar will help the attendee gain an understanding of the appropriate way to design the processing of all cGMP Controlled raw materials that are used for the manufacturing of drug product. The scope of this webinar applies to all cGMP controlled raw materials that are received, requiring testing, release and issuance of specifications. It also applies to the processing of changes and retiring of previously issued controlled raw materials specification within the product manufacturing process. cGMP Raw materials that are used for product manufacturing has to be released for use in the production process. Guidance will be given as to the steps that every drug product manufacturer should follow in order to process all incoming cGMP controlled raw materials which includes the release for use in the manufacturing of products.

Travis Austin MacKay
60 Min
This online training will offer an overview of what Health Canada considers to be a Natural Health product (NHP) and review Canadian regulatory requirements for Natural Health products. It will compare Canadian requirements with U.S. FDA requirements for marketing and labeling dietary supplements and convey an understanding of how they differ.

Norma Skolnik
60 Min
In order to market dietary supplements and OTC drugs in the U.S., reporting serious adverse events is required. It's essential to understand these important FDA requirements to assure regulatory compliance and avoid an FDA warning letter or 483 audit issues.

Norma Skolnik
60 Min
The webinar training will cover FDA regulations for marketing cosmetics and help attendees learn about new proposed legislation which will place new requirements on cosmetic product marketing in the U.S.

Claudia Thereza de Lucca Mano
90 Min
This webinar will provide an understanding of the Brazilian market regulatory rules and requirements for cosmetics and personal hygiene products. Attendees will acquire valuable information on the hottest topics allowing them to plan and enter the Brazilian market on a timely and legal manner.

Joy McElroy
90 Min
Attend this webinar to increase one's knowledge of FDA inspections, what inspectors are looking for and expect to see and not to see in manufacturing facilities. It will provide an in-depth understanding of how to prepare for unannounced FDA audits and inspections.

Rachelle D Souza
75 Min
This webinar will help attendees understand FDA recommendations and requirements concerning the safety and quality testing of cosmetics. Attendees will understand different types of cosmetic testing, when they are applicable and related compliance requirements.

Rachelle D Souza
60 Min
This webinar will provide an understanding of the organizational hierarchy of FDA and Health Canada, your regulatory and quality compliance obligations and the implications of the interactions between these two agencies on your organization.

Henry Urbach
90 Min
This webinar will enable participants to understand sources of contamination and to investigate various contamination issues in the biopharmaceutical manufacturing of sterile and non-sterile products. Learn how to create an effective Environmental Monitoring (EM) program.

Jeffrey Scott Eberhard
60 Min
This food safety webinar will explain how to thoroughly review a food contact substance, determine its regulatory status and obtain a new regulation from FDA via the FCN process for a substance that does not meet suitable regulatory status.

Marc Sanchez
60 Min
This webinar will cover key definitions like cosmetics, new drugs, adulteration and misbranding, including key concepts like color additive restrictions and labeling requirements. Attendees will learn best practices for responding to Warning Letters.

Susan Augello-Vaisey
60 Min
This webinar will provide a comprehensive overview of FDA regulations for cosmetic products. It will help you understand how to be compliant in manufacturing, labeling and advertising of cosmetic products, and thereby ensure successful FDA and state inspections.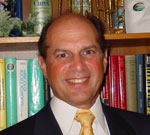 Eric Abrutyn
95 Min
This 90-minute webinar on black-labeling for cosmetics will show how to prepare and file a request for a monograph of a tradename ingredient, and to use INCI and back labeling as a tool for formulation and understanding the general composition of a commercial product.